More info
KEY FEATURES
There are 3 adjustment knobs in this unit. One is for adjusting nitrogen pressure, others are for adjusting high and low damping force.


The compression and rebound damping settings can be adjusted separately, and above-mentioned adjustment knobs can be adjusted separately as well; There are 11664 different settings to adjust. 


The best part of this item is to extend the amount of oil and nitrogen gas which can increase the stability of the shocks and prevent the shock oil temperature too high from being exhausted after long-term use.


Monotube design and φ55MM strut is the biggest design of coilover in the world.


Different top mounts are equipped based on different purposes. When you choose track racing, drifting, drag racing and rally asphalt, the top mount will be pillowball top mount for Wishbone strut and 3D pillowball top mount for McPherson strut. When you choose rally gravel and snow, the rubber top mount is required.


3D pillowball top mount is able to adjust the camber and caster for customer options.


This kit is only produce for K-sport VIP and it can be produced according to customer's demand case by case. Super racing coilover is used particularly in track, rally asphalt, drift and drag.


Any application that doesn't appear on our application can be customized to meet our sole distributor's requirements.


For each coilover with nitrogen reservoir, it will be tested by damper dyno testing machine.


All applications listed on our website are for 2WD model unless we specify 4WD.


The "model year" defined for each application on our website might be different from the ones in each country; therefore, please confirm the "production years" with us if you cannot make sure.


Super racing suspension kit is made specifically for your personal use so both front and rear struts are customized for you.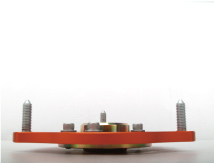 The pillowball top mount can be adjusted the camber degrees and increase the handling and stability of your vehicle by

10%. However, it is easy to create some slight unusual sound when come across a big bumps. The pillowball top mount covers no warranty.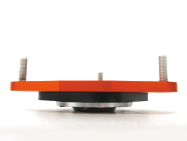 3D pillowball top mount is able to adjust the camber and caster of front tires to increase the stability and traction at the

time.